SunFlow® Solar Collectors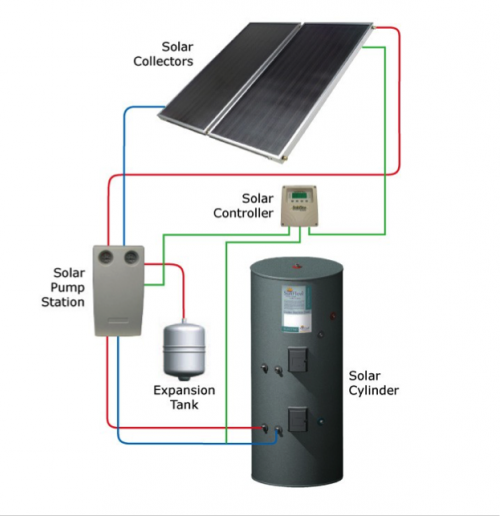 The perfect water heating system requires the best components. That's why SunFlow® offers a range of solar collectors, carefully engineered to maximize system performance, with true state of the art technology to suit all applications. And, to ensure that their looks match the high standards of European engineering, SunFlow® collectors are also designed with form in mind, to bring 21st Century style to your rooftop.
The ability to choose from a variety of collectors designed for all radiation and water conditions, allows you to enjoy the benefits of a system tailored for local conditions.
S. P. Collector
The SunFlow® S.P. Collector is the only pressed tray collector of its kind on the market today. Designed and manufactured in Europe, it has durable low iron toughened clear glass to increase performance and maximize energy collection from solar radiation.
The S. P. has a blue sputtered selective absorber surface, Titanium Oxynitride, with 10 risers ultrasonically welded for high thermal contact performance, sealed in a fully pressed aluminium tray, giving absolute performance. And durable copper absorber and collector tubes along with high density Rockwool insulation ensure optimum efficiency. Like all SunFlow® products the S.P. collector is made to suit all environments, with fully vulcanized weather seals to add protection from the extremes of both snow and high humidity.
B. C. Collector
The B. C. collector sets a new standard in collector efficiency, designed to offer premium performance in lower radiation areas. The B.C. collector achieves high levels of performance by using eight copper risers and a copper collector plate coated with a selective surface of Black Chrome. The fully extruded aluminium case and glazing trim add strength as well as appeal, while the EDPM rubber seal ensures that the B.C. collector, like all Solar products is highly durable, long lived and reliable. B.C. collectors are available in 2 sizes, 2.0 square metres and 2.5 square metres
Make enquiry ›