The System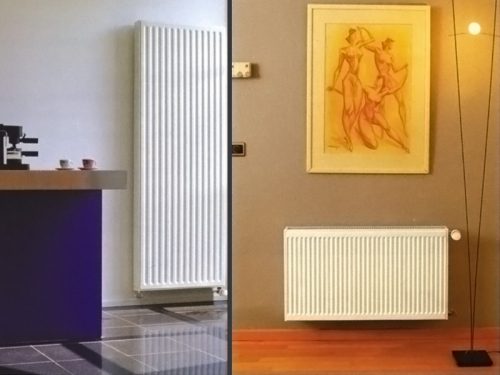 Custom designed to meet your needs
At SunFlow® each radiator system is custom designed to meet your comfort and decorating requirements. Consultation with our representative ensures that the sizing of the system is correct and that the heat sorce and radiators are located appropriately.
A range of heat sources to choose from
The radiators are connected to your choice of heat source and the energy produced is transmitted to the radiators via specifically designed PEX/b-Al-PEX/b heating pipe and fittings. Radiators can utilize gas, diesel, or electric boilers. SunFlow® radiators are fully compatible with low temperature heat sources such as air to water heat pumps, that's because our radiators ensure that heating systems operate at optimum efficiency today, while anticipating tomorrow's heating requirements.
Higher efficiency and lower energy costs
Radiators produce both radiant heat (experienced by standing in front of the radiator) and convection heat (which circulates around the room). They are designed to work by radiantly heating the air which flows past them. Our radiators operate with less water and an increased surface area, delivering the same output as other radiators with a lower temperature and reduced heat source use, resulting in higher efficiency and lower energy costs. With increased radiant heat, your home will feel warmer at a lower thermostat setting.
SunFlow® radiator systems are centrally controlled by a programmable air sensing thermostat allowing fully automated system function. In addition each radiator is fitted with a thermostatically adjustable valve (TRV) for manual overide of individual radiators.

Make enquiry ›